Quote
Stoned_Cat said: this is what I ant, but jumped and bought the TA.......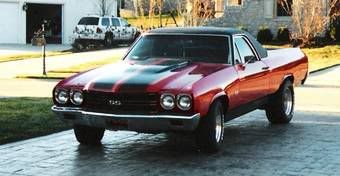 I just paid of the TA to months ago, I think I might start looking for the El
Camino owners are a funny lot, you have the tuners and the use it like it's a truck crowds. My brother is a Chevhead, mid 90's he had one we made into a 4x4 with 36's and 3/4 ton springs so he could haul his bike trailer.