Hey bitches, I'm back! Click the link below the pic if you have 30 minutes to hear some Shad tunes and uncensored questions with Matt Bachand and Jason Bittner! And if you don't like it, be sure to eat a dick!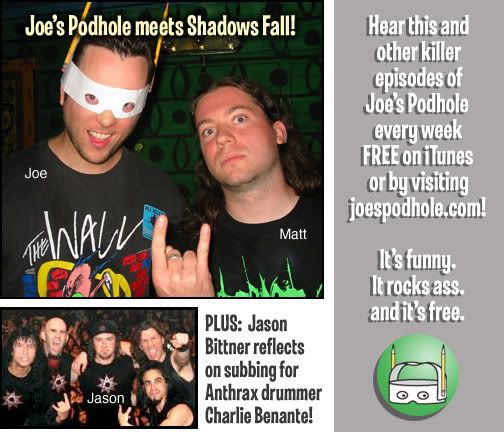 Click
Joe's Podhole
to visit me online and hear this unbelievable podcast!
I'll be at Alpine Valley's Ozzfest this Sunday. Shoot me an email at
joe@joespodhole.com
of you want to hang out and get wasted.